Systema Solare
Mar 8, 2012
5,142
4,617
1,665
My first exposure to the manga was with Tokyopop's English translation back in 1999. I have so many fond memories of visits to Borders to get my hands on every volume, of reading them with my friends at school (and then re-reading and re-re-reading them) and trying to piece things together because I never did read them in order. I guess that's where my obsession with over-analyzing the manga started
.
The Tokyopop translation holds a lot of nostalgia for me, so I thought, since it's the franchise's 25th North American anniversary and all, and since I haven't actually re-read that translation since I was in high school, now might be a good time to revisit it and do a thread sharing my thoughts along the way. (Feel free to read along too! You can find scans over on the MissDream site.) My goal is to read and comment on at least two chapters a week.
(General remarks: It goes without saying that the Tokyopop release flipped artwork, had kind of poor print quality, had pretty terrible typesetting, had tons of typos, and overall was a translation of dubious accuracy. Anyone familiar with the TP release already knows this. I won't be commenting on these things unless they are especially egregious.)
Without further ado, let the fun begin!
VOLUME 1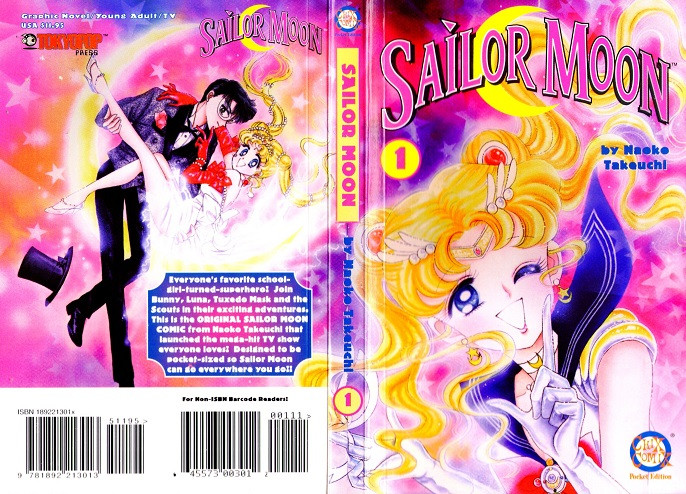 Does anyone know the reason why Tokyopop didn't use the
original cover art
? All other translations of the tankoban used it as far as I know, so why didn't Tokyopop? Even though this is the title page illustration for Act 4, I actually do prefer it to the original tankoban cover; it's so much more colorful and vibrant.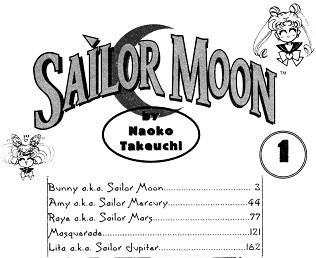 Why is there a chibi Sailor Chibi Moon on the table of contents page?
ACT 1. BUNNY A.K.A. SAILOR MOON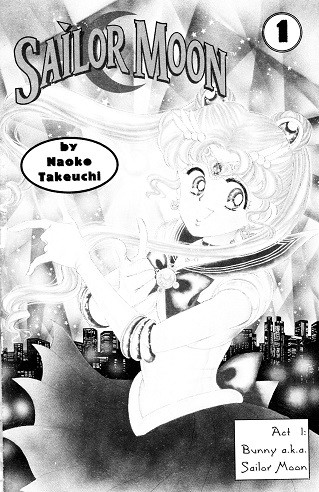 Does anyone know why the tankoban used a different title page illustration (and placed it
before
the first page of the chapter rather than after it) than every other release?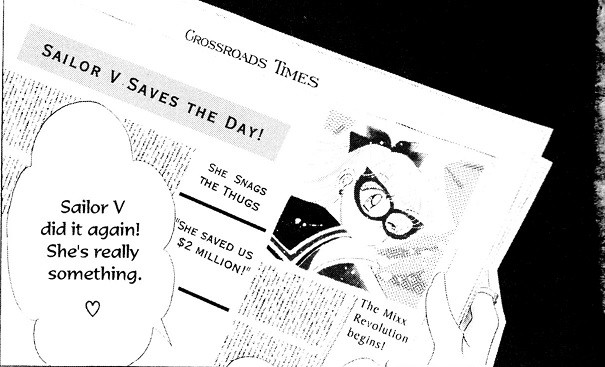 Drinking game: Take a shot every time the Tokyopop translation inserts a self-reference.
"The Mixx Revolution begins!"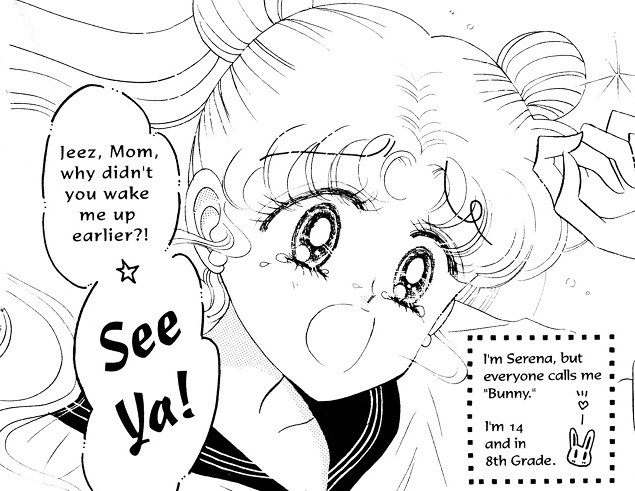 I thinking making her "Serena" her real name and "Bunny" her nickname was a really smart compromise/adaptation choice that maintains familiarity for those who know Sailor Moon from the dub, but also explains all the rabbit imagery. (I also think it just generally makes more sense since Kenji and Ikuko don't strike me as the type of people who'd give their daughter an outre name like "Rabbit.") However, Tokyopop immediately ignores this detail. Case in point...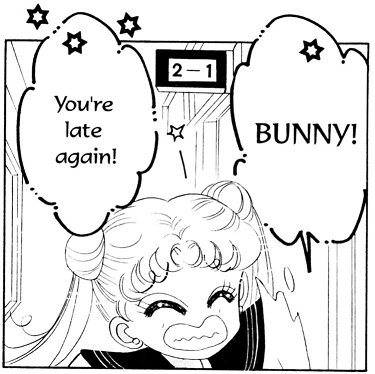 Miss Haruna would never call Serena "Bunny" (teachers don't typically refer to students by their nicknames, at least not in my experience), and especially not when she's scolding her! "SERENA TSUKINO!" would have been much more appropriate and effective here. (Also, the balloon order should be reversed, with Serena's name being said first.)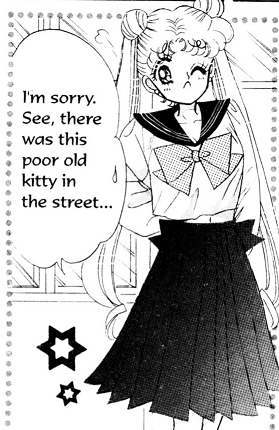 An example of dialog completely invented by Tokyopop. Even though it's not what she says in the original, I like this dialog a lot more.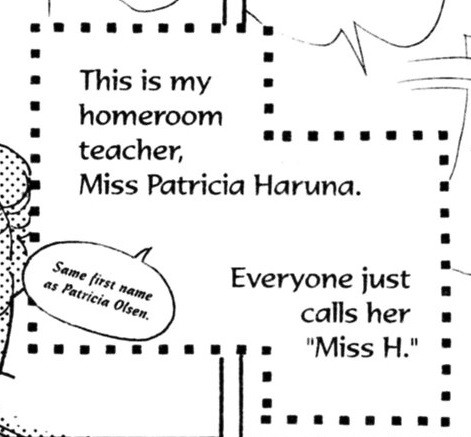 WHO THE HELL IS PATRICIA OLSEN?????? Is this some kind of in-joke?????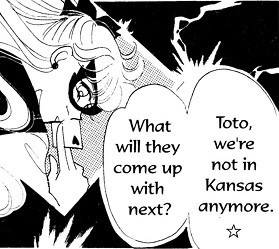 Out-of-place American pop culture reference #1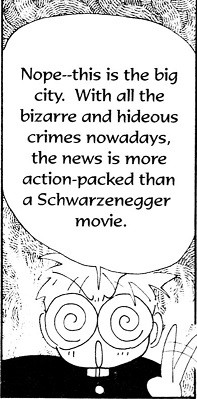 Out-of-place American pop culture reference #2. (Is it wrong that I want to see a Sailor Moon x Arnold Schwarzenegger collaboration?)
(To be continued...)