Apparently, one of the guest speaker at SM Kodansha panel at AX2019 (yesterday) said that Crystal wasn't well recieved in Japan
Pretty much a confirmation of what we all suspected. They grossly underestimated the importance of the 90's anime to audiences and ended up with a nightmare for two years.
How hard could it have been to make a 26 episode season of each story arc that gives the characters and story room to develop properly? They were able to pump out over 100 episodes of DBS.
I liked the german logo. They used it right from the start. Interesting that they used a heartshaped brooch, even if they couldn't have known anything about the brooch from the S season back in the days.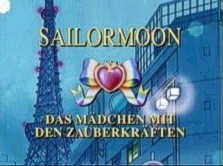 I think that brooch and ribbon logo comes from Japanese S merchandise?