And next is
Sailor Mercury
, guardian of water and intelligence. Which attacks are your favorite Sailor Mercury's attacks?
Mine is
Mercury Aqua Rhapsody
because the animation is extremely graceful, and using harp is also lovely.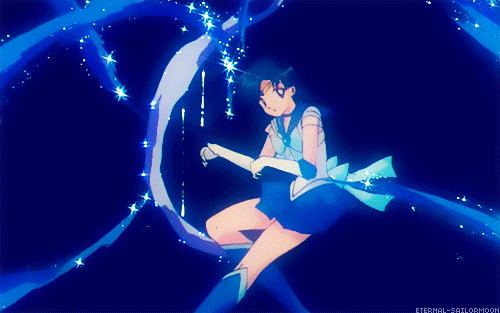 and
Mercury Aqua Mirage
because it is gorgeously styled, and it looks like the enemy will drown to death.